Tips For Kayaking Near Whales (Video)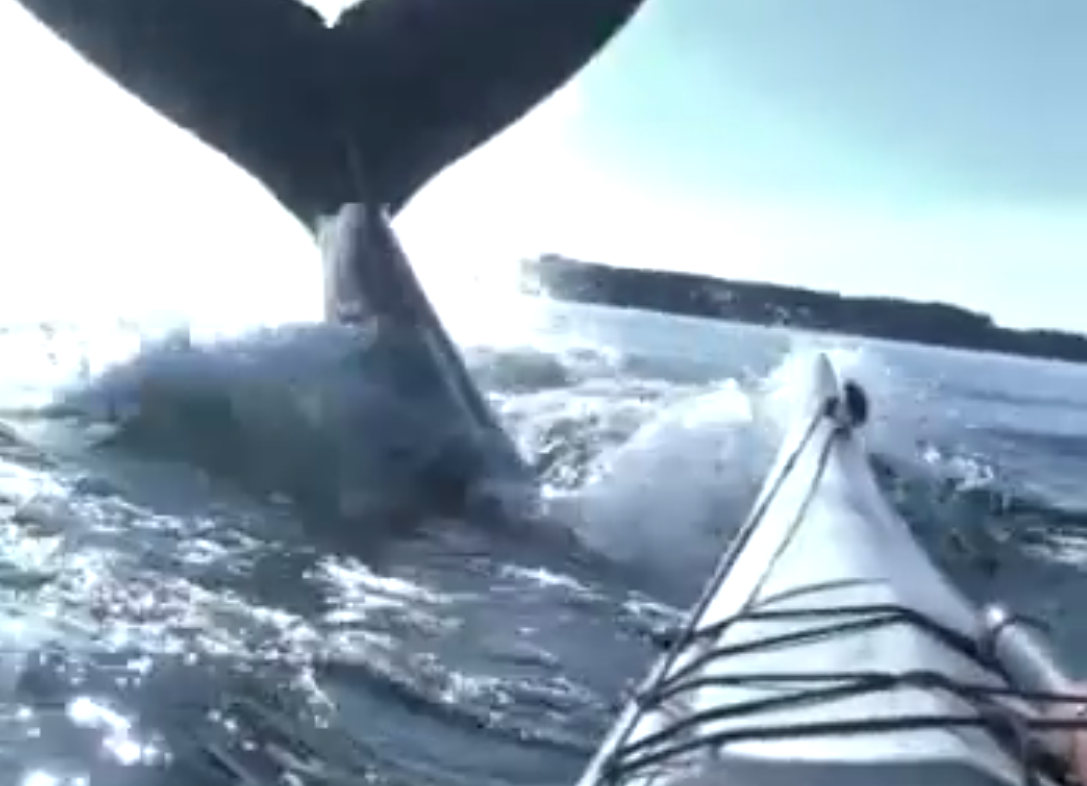 |
Whales are highly intelligent and generally friendly to kayakers. However there are a few important facts to keep in mind when paddling near whales.
Recently a few of Wendy Close Eskew's clients experienced  getting splashed by a Humpback Whale while out photographing and filming them.
Eskew owns and operates an Alaskan wilderness adventures tour company and has a lot of experience kayaking near whales. She points out that whales are very precise swimmers and they know exactly where they are relative to kayakers and paddlers.  She goes on to point out that whales are also very responsive to human voices.
She says that whales are very courteous and that adult whales turns sideways to view the surface before surfacing. However, baby whales typically don do this and may accidentally  bump your boat.
Read on for more details and a video of a kayaker's close encounter with a humpback whale.
However, there are whales that might bump your boat. It's the babies, but they don't bump out of malice.

"With babies, I just swish the paddle a little bit so they know I'm there. They'll then go completely underneath you. Only with baby whales will I let the whale know where we are exactly. They don't pay attention when they come up for breath. Baby whales just surface."

Tragically, the baby whales sometimes surface beneath the spinning propellers of boats.
Read the full article at canoekayak.com
Go To The next Page for video of a very close encounter between a kayaker and a  Humpback Whale

&nbsp