Would You Kayak The Ditch? (Video)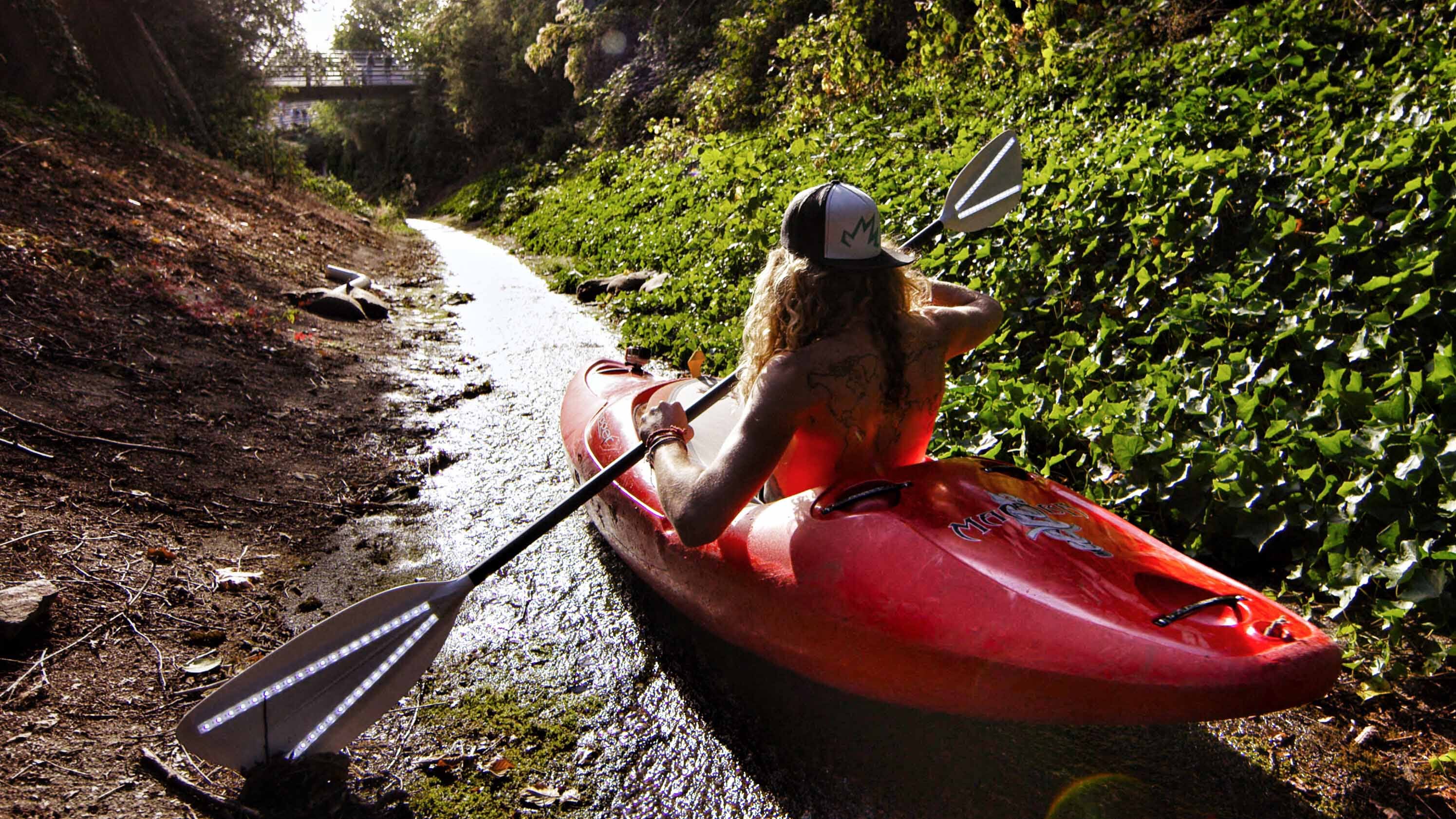 |
Kayaking the Ditch, as its called,  in British Columbia, what a thrill.
The site is formally called the  Lions Bay Slide but is also affectionately known as the Ditch.  It is  located in Lions Bay, BC Canada and it has quite popular among urban kayakers.
TeamSuperTramp shows us what it takes to be urban kayakers and produce a video in the Ditch.  They later used Touch Paddles, which are paddles with LED light inserts for evening kayaking and paddling.
Torch Paddles was  co-founded by TeamSuperTramp member Creighton Baird. These paddles are great for taking your evening kayaking experiences to another level.
Watch them kayak the ditch (video)
Watch this amazing video of some extreme Urban Kayaking in the Ditch
What it took to kayak the Ditch.
Watch a behind the scenes video to understand what it takes to actually kayak the Ditch.
Kayaking Near You ( by State):
Alabama| Alaska| Arizona| Arkansas| California| Colorado| Connecticut| Delaware| Florida| Georgia| Hawaii| Idaho| Illinois| Indiana| Iowa| Kansas| Kentucky| Louisiana| Maine| Massachusetts| Michigan| Minnesota| Mississippi| Missouri| Montana| Nebraska| Nevada| New-Hampshire| New-Jersey| New-York| North-Carolina| North-Dakota| Ohio| Oklahoma| Oregon| Pennsylvania| Rhode-Island| South-Carolina| South-Dakota| Tennessee| Texas| Utah| Vermont| Virginia| Washington| West-Virginia| Wisconsin| Wyoming|
&nbsp