Great Whites Attack Kayaks Too!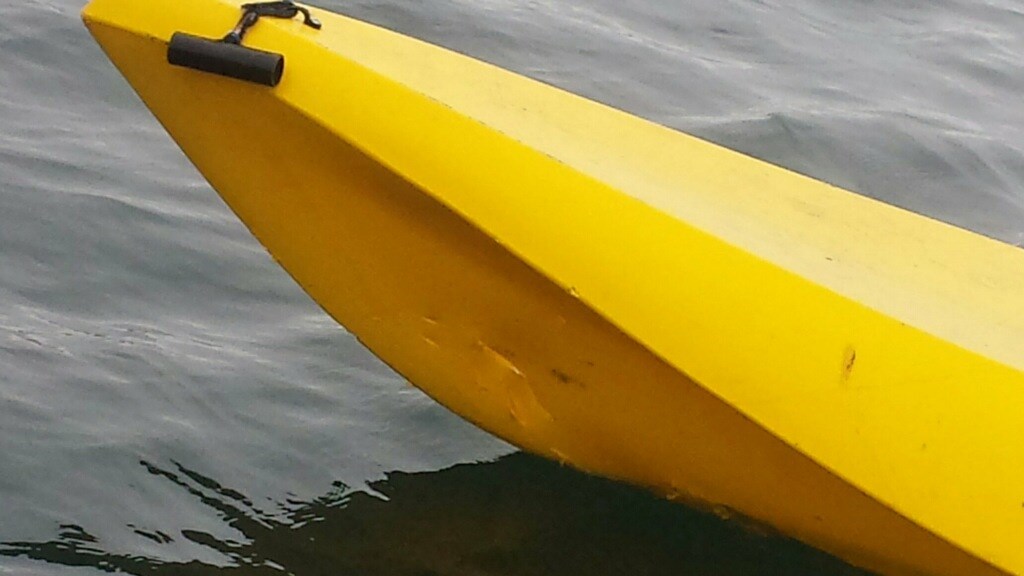 |
Kayaker, Connor Lyon, had a first-hand encounter with a large great white shark.
The shark came up ,bit into his kayak, lifted it up and threw him out. He was kayak fishing about 500 yards off the coast of Point Conception and Gaviota Beach about 7:30 am when the attack occurred.
After being thrown in to the water, Lyon scrambled back to get into the kayak at which point he yelled for help. Fortunately there were other kayakers and fishing boats nearby.
Naturally this was the scare of a lifetime for Connor.  He said it will be a long time before he  goes back out there.
Read on for more of this story
"All of a sudden… kaboom," Lyon recounted. "The shark came up from underneath. It grabbed onto the front end and started thrashing and shaking."

Lyon said he saw and heard the shark biting into the hard plastic for several seconds.

"I was looking right into his big, black eyes, about an arm's distance from the head. I had a full view of the lips peeled back and the teeth gripped into the kayak."

Lyon says the shark lifted his kayak and flipped it to the side, sending him into the water. When the shark let go and disappeared under the water, Lyon scrambled to get back on top of his kayak and began yelling for help.
The shark that attacked Connor was estimated to be only about 13 feet long…. much smaller than the huge shark featured in this video clip on the next page.
Watch the following compilation of kayaker and shark encounters below … 
I couldn't imagine being in a kayak with something like this nearby….. you? Watch the video below.
Images Source: YouTube Clips 1 ,2
Kayaking Near You ( by State):
Alabama| Alaska| Arizona| Arkansas| California| Colorado| Connecticut| Delaware| Florida| Georgia| Hawaii| Idaho| Illinois| Indiana| Iowa| Kansas| Kentucky| Louisiana| Maine| Massachusetts| Michigan| Minnesota| Mississippi| Missouri| Montana| Nebraska| Nevada| New-Hampshire| New-Jersey| New-York| North-Carolina| North-Dakota| Ohio| Oklahoma| Oregon| Pennsylvania| Rhode-Island| South-Carolina| South-Dakota| Tennessee| Texas| Utah| Vermont| Virginia| Washington| West-Virginia| Wisconsin| Wyoming|
&nbsp