Ohio Kayaking Spots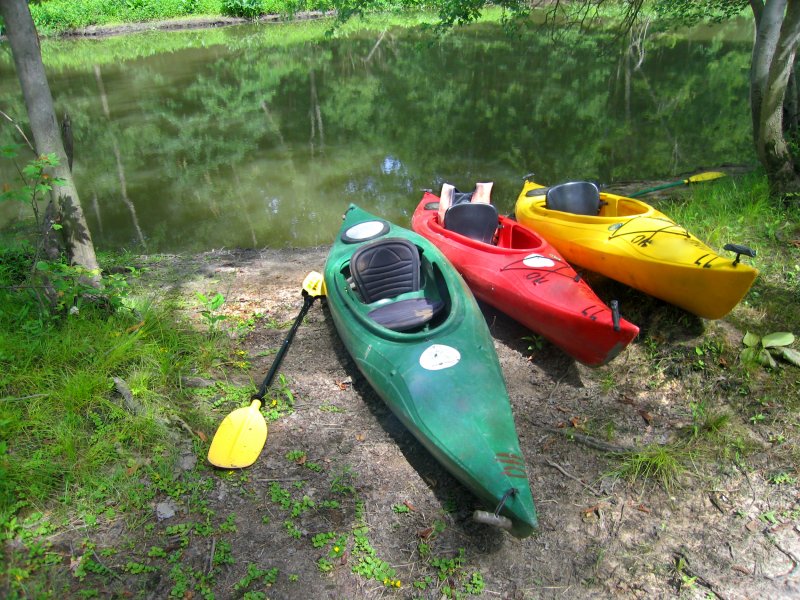 | Name | Service Type | Address |
| --- | --- | --- |
| Rivers Edge Kayaking | Canoe & kayak rental service | |
| Hocking Hills Canoe Livery | Canoe & kayak rental service | Logan, OH, United States |
| River Run Canoe Livery | Canoe & kayak rental service | Loudonville, OH, United States |
| Indian Lake Kayak | Canoe & kayak rental service | Lakeview, OH, United States |
| Kayaking Ohio | Canoe & kayak rental service | |
| Toodik On the Lake Fork Canoe | Canoe & kayak rental service | Loudonville, OH, United States |
| Waters Edge Canoe Livery | Canoe & kayak rental service | Chillicothe, OH, United States |
| NTR Canoe Livery | Canoe & kayak tour agency | Bolivar, OH, United States |
| Twin Creek Kayak and Canoe Livery | Canoe & kayak rental service | Germantown, OH, United States |
| River Cruiser Kayaking | Canoe & kayak rental service | Cleveland, OH, United States |
| Hometown Kayaking | Canoe & kayak rental service | |
| Chagrin River Kayak and Paddleboard | Canoe & kayak rental service | Eastlake, OH, United States |
| Olentangy Paddle | Canoe & kayak rental service | |
| Tippecanoe and Kayaks Too | Canoe & kayak rental service | Cleves, OH, United States |
| RiversEdge Canoe & Kayak Outfitters | Canoe & kayak rental service | Waynesville, OH, United States |
| A Short Adventure Kayaking | Canoe & kayak rental service | Mantua, OH, United States |
| We Just Kayak | No reviews Canoe & kayak rental service | |
| West River Paddling Company | Canoe & kayak rental service | Vermilion, OH, United States |
| Birch Bark Canoe Livery | Canoe & kayak rental service | Urbana, OH, United States |
| Loveland Canoe & Kayak | Canoe & kayak rental service | Loveland, OH, United States |
| Trapper John's Canoe Livery | Canoe & kayak rental service | Grove City, OH, United States |
| Trailhead Canoe Livery | Canoe & kayak rental service | Massillon, OH, United States |
| Hughes Outdoors | Canoe & kayak rental service | |
| Burning River Adventures | Canoe & kayak rental service | Cuyahoga Falls, OH, United States |
| Canal Fulton Canoe Livery & Campground | Canoe & kayak rental service | Canal Fulton, OH, United States |
| Scenic River Canoe Excursions | Canoe & kayak rental service | Cincinnati, OH, United States |
| Crooked River Adventures | Canoe & kayak rental service | Burton, OH, United States |
| Auglaize Canoe & Kayak | Canoe & kayak rental service | Oakwood, OH, United States |
| Sunrise Kayaking | Canoe & kayak rental service | |
| Killinit Kayaks Inc. | Canoe & kayak rental service | Akron, OH, United States |
| Beaver Creek Kayak Company | Canoe & kayak rental service | East Liverpool, OH, United States |
| River Dogs Paddlesports | Canoe & kayak rental service | Milford, OH, United States |
| Little Miami Canoe Rental | Canoe & kayak rental service | Oregonia, OH, United States |
| Portage River Paddling Company - Port Clinton | Canoe & kayak rental service | Port Clinton, OH, United States |
| Grand River Canoe Livery | Canoe & kayak rental service | Rock Creek, OH, United States |
| Valley Kayak Rentals | Canoe & kayak rental service | |
| Hoover Adventures | Canoe & kayak rental service | Westerville, OH, United States |
| Kayak the Bay | Ltd" | 54 |
| Raccoon Creek Outfitters | Canoe & kayak rental service | Albany, OH, United States |
| ohio river paddlefest ohio river paddlefest | Canoe & kayak rental service | Cincinnati, OH, United States |
| Hocking Hills Adventures | Canoe & kayak rental service | Logan, OH, United States |
| Murray's Landing | Canoe & kayak rental service | Nelsonville, OH, United States |
| Happy Paddles Canoe and Kayak | Canoe & kayak rental service | Spencerville, OH, United States |
| Mad River Adventures | Canoe & kayak rental service | Springfield, OH, United States |
| Raccoon Run Canoe and Kayak Rental | Canoe & kayak rental service | Geneva, OH, United States |
| Kelleys Island Kayak Rental | Canoe & kayak rental service | Kelleys Island, OH, United States In Kelleys Island State Park |
| Upper Maumee Canoe and Kayak | Canoe & kayak rental service | Antwerp, OH, United States |
| Mahoning River Adventures | Canoe & kayak rental service | |
| CAST Away Kayaking | llc" | 7 |
| Buckeye Outlet & Marine | Canoe & kayak store | Delaware, OH, United States |
| Paddle & Roll | Canoe & kayak rental service | Westerville, OH, United States |
| SALT CREEK KAYAK ADVENTURES | Canoe & kayak rental service | Richmond Dale, OH, United States |
| Barefoot Canoe | Canoe & kayak rental service | West Milton, OH, United States |
| Kountry Kayaks | No reviews Canoe & kayak rental service | |
| WILD4 Recreation | No reviews Canoe & kayak rental service | |
| Harbor Yak | Canoe & kayak rental service | Ashtabula, OH, United States |
| Breakaway Excursions | Canoe & kayak rental service | Mantua, OH, United States |
| Great Lakes Watersports | Canoe & kayak rental service | Cleveland, OH, United States |
| Shipley's Canoe Livery and Tavern | Canoe & kayak tour agency | Loudonville, OH, United States In River Room Lounge |
| Bellbrook Canoe Rental | Canoe & kayak rental service | Bellbrook, OH, United States |
| LoCo 'Yaks | Canoe & kayak tour agency | Lorain, OH, United States |
| 41 North Kayak Adventures | Canoe & kayak rental service | Lakewood, OH, United States |
| Portage River Paddling Company - Oak Harbor | Canoe & kayak rental service | Oak Harbor, OH, United States |
| Green Acres Kayak Rental | Boat rental service | Harrison, OH, United States |
| Windrose Outdoor | Canoe & kayak rental service | Columbus, OH, United States In John W. Galbreath Bicentennial Park |
| Shawnee Valley Campground & Kayak Rental | Canoe & kayak rental service | Chillicothe, OH, United States |
| Morgan Canoe Livery | Boat rental service | Oregonia, OH, United States |
| Mohican Adventures Canoe Livery & Fun Center | Recreation center | Loudonville, OH, United States |
| Brush Creek Kayak Or Canoe Landing | Water park | West Union, OH, United States |
| Kayak Rental at LaDue South | Canoe & kayak rental service | Auburn Township, OH, United States |
| Canoe City Metropark | Park | Leavittsburg, OH, United States |
| Kokosing Valley Camp & Canoe | Canoe & kayak rental service | Howard, OH, United States |
| Cuyahoga Valley Adventures | Canoe & kayak rental service | Akron, OH, United States |
| D & D OUTFITTERS | Canoe & kayak store | Cincinnati, OH, United States |
| Great Lakes Kayaking | Gym | Lorain, OH, United States |
| French Creek Kayaking | No reviews Park | Sheffield Lake, OH, United States |
| Canoe - Kayak Access | No reviews Boat ramp | Radnor, OH, United States |
| Walnut Creek 1 | No reviews Canoe & kayak rental service | Gahanna, OH, United States In Pizzurro Park |
| Gahanna Parks & Recreation Paddle Boats & Kayaks | Adventure sports center | Columbus, OH, United States In Creekside Plaza |
| Wolf Creek Park: Canoe Launch | Park | Fremont, OH, United States |
| Morgan?s Canoe | No reviews Canoeing area | Oregonia, OH, United States |
| Little Miami Canoe Rental | Boat rental service | Morrow, OH, United States |
| Backpackers Shop Of Ohio Canoe Adventures | Sporting goods store | Sheffield, OH, United States |
| 2nd Ave Kayak Launch | No reviews Canoeing area | Columbus, OH, United States |
| Whitewater Warehouse Inc | Outdoor sports store | Dayton, OH, United States |
| Lake Erie Kayak Fishing | Fishing charter | |
| Barefoot Canoe | Outdoor activity organiser | Tipp City, OH, United States |
| Great Miami adventure kayak drop | Canoe and kayak club | Tipp City, OH, United States |
| Hinckley Reservation | Boat rental service | Hinckley, OH, United States |
| Roads Rivers and Trails | Canoe & kayak store | Milford, OH, United States |
| Adventure Pro Outdoors | Canoe & kayak rental service | Nelsonville, OH, United States |
| Keel Haulers Canoe Club | No reviews Club | Westlake, OH, United States |
| Southwest Boat Ramps - kayaks & canoes | No reviews Park | Delaware, OH, United States |
| Mogadore Boathouse & Marina | Marina | Mogadore, OH, United States |
| Charles Mill Marina | Boat rental service | Mansfield, OH, United States |
| Boat House | Boat rental service | Athens, OH, United States |
| Morgan's Outdoor Adventures | Canoe & kayak rental service | Brookville, IN, United States |
| Kayak Boat Launch | Sports club | Columbus, OH, United States |
| Norton Run Fishing Area And Kayak Launch | Fishing pond | Waldo, OH, United States |
| Pleasant Hill Marina | Boat rental service | Perrysville, OH, United States |
| Charles Mill Lake Boat Ramp | Boat ramp | Mansfield, OH, United States |
| Mad River | River | |
| Mahoning River Water Trail | No reviews Park | Leavittsburg, OH, United States |
| Green Kayak Grille & Pub | Grill | New Richmond, OH, United States |
| River Run Park | Park | Delaware, OH, United States |
| Mohican Reservation Campgrounds and Canoeing | Campground | Loudonville, OH, United States |
| West Branch Marina | Boat rental service | Ravenna, OH, United States |
| Moundwood Boat Ramp | Boat ramp | Huntsville, OH, United States |
| Clearfork Marina & Campground | Marina | Mansfield, OH, United States |
| The Coupling MetroPark | Park | Milan, OH, United States |
| Mentor Lagoons Nature Preserve & Marina | Marina | Mentor, OH, United States |
| Delaware State Park | Boat rental service | Delaware, OH, United States |
| Ohio Brush Creek | River | |
| Paddle For Heroes | No reviews Non-profit organization | Mt Vernon, OH, United States |
| West Marine | Canoe & kayak store | Toledo, OH, United States In Merchant Landing Mini Storage |
| Adaptive Sports Connection | Disabled sports center | Powell, OH, United States |
| REI | Canoe & kayak store | Columbus, OH, United States In Easton Gateway |
| REI | Canoe & kayak store | Columbus, OH, United States In Sun Center |
| Ohio DNR Division of Parks & Watercraft - Boat Registrations | State government office | Columbus, OH, United States |
| Mohican Adventures Campground & Cabins | Campground | Loudonville, OH, United States |
| Toodik Family Campground Cabin & Canoeing | Campground | Loudonville, OH, United States |
| Fallsburg Frontier Campground and Kayak Rentals | Canoe & kayak rental service | |
| American Kayaking Association | Association or organization | Columbus, OH, United States |
| Riverview Reserve - Licking Park District | Park | Newark, OH, United States |
| Field & Stream | Canoe & kayak store | Columbus, OH, United States |
| Outdoor Pursuits | Recreation center | Columbus, OH, United States |
| Scenic Park - Metroparks | Dog park | Lakewood, OH, United States |
| Eagle Point | Charles Mill Lake Park" | 139 |
| Alum Creek Marina | Marina | Lewis Center, OH, United States |
| Lakeside Sailing Center | No reviews School | Lakeside Marblehead, OH, United States |
| Stillwater River | River | |
| Grand River Landing Park | Park | Fairport Harbor, OH, United States |
| Mohican River | River | |
| Oxbow Road Boat Ramp | Boat ramp | Westerville, OH, United States |
| Silver Rock Quarry | Fishing pond | Gibsonburg, OH, United States |
| L.L.Bean | Clothing store | Columbus, OH, United States In Easton Town Center |
| Grand River | River | |
| Buckeye Lake State Park | State park | Millersport, OH, United States |
| Licking River | River | |
| Lake Erie Canopy Tours | Tour operator | Geneva-On-The-Lake, OH, United States |
| Hoover Reservoir Park | Park | Westerville, OH, United States |
| Hocking River | River | |
| Oxbow Boat Ramp | Hoover Reservoir" | 3 |
| Portage Lakes State Park | State park | Akron, OH, United States |
| Black Fork Mohican River | River | |
| Cabela's | Sporting goods store | Columbus, OH, United States |
| Portage River | River | |
| Dunham's Sports | Sporting goods store | Marion, OH, United States In Town Plaza |
| Alum Creek Boat Ramp | Boat ramp | Galena, OH, United States |
| Cuyahoga Valley National Park | National park | Ohio, United States |
| Mohican State Park | State park | Loudonville, OH, United States |
| Ohio Caverns Visitors & Ticket Center | Visitor center | West Liberty, OH, United States In the Ohio Caverns |
| A.W. Marion State Park | State park | Circleville, OH, United States |
| Native Wellness Co. | Hiking | Yoga & Retreats" | 31 |
| River Bluff Area | Highbanks Metro Park" | 147 |
| Blue Creek Conservation Area / Nona France | Vegetation | |
| Norton Run | River | |
| Howard Boat Launch | Boat ramp | Delaware, OH, United States |
| Prairie Oaks Metro Park | Park | West Jefferson, OH, United States |
| Big Walnut Creek | River | |
| Field & Stream | Canoe & kayak store | Barboursville, WV, United States In the Huntington Mall |
| Zuck Riparian Preserve | Park | Howard, OH, United States |
| Broadmeadows Park | Park | Columbus, OH, United States |
| Walnut Boat Ramp | Boat ramp | Westerville, OH, United States |
| Hoover Reservoir | Reservoir | |
| The Point | Park | Delaware, OH, United States |
| Sunbury Road Boat Ramp | Boat ramp | Westerville, OH, United States |
| Twin Bridges Boat Ramp | Boat ramp | Galena, OH, United States |
| Knox County Park District | County government office | Mt Vernon, OH, United States |
| Huffman Rd Heart of Ohio Trail trailhead | Park | Centerburg, OH, United States |
| Taasc | No reviews Non-profit organization | Powell, OH, United States |
| DICK'S Sporting Goods | Sporting goods store | Ontario, OH, United States In Ontario Towne Center |
| DICK'S Sporting Goods | Sporting goods store | Columbus, OH, United States In Easton Gateway |
| DICK'S Sporting Goods | Sporting goods store | Polaris, OH, United States In Polaris Fashion Place |
| O'Shaughnessy Reservoir Park | Park | Powell, OH, United States |
| Vermilion River Reservation: Mill Hollow and Bacon Woods | Park | Vermilion, OH, United States |
| Mohican-Loudonville Visitors Bureau | Tourist information center | Loudonville, OH, United States |
| Clendening Lake | Lake | |
| Bill Quickel's - Insurance Plus Agencies Inc. | Travel agency | Pomeroy, OH, United States |
| Marietta-Washington County Convention & Visitors Bureau | Visitor center | Marietta, OH, United States |
| Tracker Boat Center | Boat dealer | Columbus, OH, United States |
| Brush Creek Township | Ohio, United States | |
| Walmart | Sporting goods store | Delaware, OH, United States In Delaware Community Plaza |
| Vance Outdoors | Outdoor sports store | Obetz, OH, United States |
| Walmart Supercenter | Sporting goods store | Mansfield, OH, United States |
| Creekside Plaza | Shopping mall | Gahanna, OH, United States |
| Leslie's | Swimming pool supply store | Columbus, OH, United States In the Woodcraft of Columbus |
| Walmart Supercenter | Sporting goods store | Mt Vernon, OH, United States |
| Walmart Supercenter | Sporting goods store | Newark, OH, United States |
| Walmart Supercenter | Sporting goods store | Marion, OH, United States In Eastland Towne Center |
| Walmart Supercenter | Sporting goods store | Columbus, OH, United States |
| Scioto Park | Park | Dublin, OH, United States |
| Walmart Supercenter | Sporting goods store | Lancaster, OH, United States |
| Walmart Supercenter | Sporting goods store | Lewis Center, OH, United States In NorthPointe Plaza |
| Walmart Supercenter | Sporting goods store | Dublin, OH, United States |
| Walmart Supercenter | Sporting goods store | Marysville, OH, United States |
| Walmart Supercenter | Sporting goods store | Columbus, OH, United States In Carriage Place Plaza |
| Walmart Supercenter | Sporting goods store | Columbus, OH, United States In Westpointe Plaza |
| Walmart Supercenter | Sporting goods store | Grove City, OH, United States In Parkway Centre South |
| Walmart Supercenter | Sporting goods store | Whitehall, OH, United States |
| Leslie's | Swimming pool supply store | Columbus, OH, United States In Chestnut Hill III |
| Play It Again Sports | Sporting goods store | Columbus, OH, United States |
| Amberleigh Park | Park | Dublin, OH, United States |
| Tallgrass Trail Parking | No reviews Parking lot | Marion, OH, United States |
| Play it Again Sports Westerville | Sporting goods store | Westerville, OH, United States In Northridge Crossing |
| Family Farm & Home | Farm equipment supplier | Bucyrus, OH, United States |
| Red Roof PLUS+ Columbus - Ohio State University OSU | Hotel | Columbus, OH, United States |
| Ohio River | River | |
| Holiday Inn Express & Suites Columbus OSU-Medical Center | an IHG Hotel" | 700 |
| Estes Express Lines | Trucking company | Belpre, OH, United States In Estes Express |
| Best Western Port Columbus | Hotel | Columbus, OH, United States |
| Candlewood Suites Columbus North - Polaris | an IHG Hotel" | 637 |
| Hilton Columbus/Polaris | Hotel | Columbus, OH, United States |
| Red Roof PLUS+ Columbus Downtown - Convention Center | Hotel | Columbus, OH, United States |
| Fairfield Inn & Suites by Marriott Columbus OSU | Hotel | Columbus, OH, United States |
| Hilton Columbus at Easton | Hotel | Columbus, OH, United States In Easton Town Center |
| Cambria Hotel Columbus - Polaris | Hotel | Columbus, OH, United States |
| Residence Inn by Marriott Columbus OSU | Hotel | Columbus, OH, United States |
| Estes Express Lines | Trucking company | Toledo, OH, United States |
| Hyatt Regency Columbus | Hotel | Columbus, OH, United States In the Greater Columbus Convention Center |
| Drury Inn & Suites Columbus Convention Center | Extended stay hotel | Columbus, OH, United States |
| Enterprise Truck Rental | Truck rental agency | Cincinnati, OH, United States |
| DoubleTree by Hilton Hotel Columbus - Worthington | Hotel | Columbus, OH, United States |
| Hyatt Place Columbus/Worthington | Hotel | Columbus, OH, United States |
| Crowne Plaza Columbus North- Worthington | an IHG Hotel" | 2129 |
| Paddling.com | Media company | Kentwood, MI, United States |
| Sierra Club | No reviews Club | Edgewood, KY, United States |
Kayaking In Ohio
When people think of kayaking in Ohio, they usually think of white water. Yes, there are many rivers and lakes in Ohio that are suitable for this type of activity. Here are a few tips on where to go, what to bring, and how to prepare yourself before going out on the water.
Where to Go
There are many places to kayak in Ohio. The first thing you should do is decide which river or lake you want to paddle. There are many rivers and lakes in the state that are suitable for kayaking. Some of these rivers and lakes include:
Ohio River – This is one of the most popular rivers for kayaking in Ohio. It has several sections throughout the state that are suitable for paddling. It is also very popular because it is easy to get to and you can easily find a place to launch your kayak.
Lake Erie – This lake is located in Northern Ohio. It is popular because it is relatively easy to get to. It is also easy to get around in. If you are looking for a place to go to relax, Lake Erie is a good choice.
Ohio River State Park – This park is located in Southern Ohio. It is a beautiful place to go to if you want to take a break from the hustle and bustle of everyday life. You will have access to many different activities. There are also many things to see and do while you are there.
If you are interested in paddling in Ohio, you will need to make sure that you choose a river or lake that is suitable for you. There are many rivers and creeks in the state that are suitable. Choose one that you enjoy and then get out there and have fun.
Tags
lake, kayak, canoe, Ohio River, Lake Erie
Kayaking Near You ( by State):
Alabama| Alaska| Arizona| Arkansas| California| Colorado| Connecticut| Delaware| Florida| Georgia| Hawaii| Idaho| Illinois| Indiana| Iowa| Kansas| Kentucky| Louisiana| Maine| Massachusetts| Michigan| Minnesota| Mississippi| Missouri| Montana| Nebraska| Nevada| New-Hampshire| New-Jersey| New-York| North-Carolina| North-Dakota| Ohio| Oklahoma| Oregon| Pennsylvania| Rhode-Island| South-Carolina| South-Dakota| Tennessee| Texas| Utah| Vermont| Virginia| Washington| West-Virginia| Wisconsin| Wyoming|
&nbsp